3rd Annual iSHONAN Charity Concert
In 2009, with everyone's kind support, we were able to put on a successful concert and provided books to children orphaned by the tsunami in Indonesia. In 2010 the proceeds from our concert went to
Room to Read
. This year the money will go to help children affected by the disaster in Touhoku.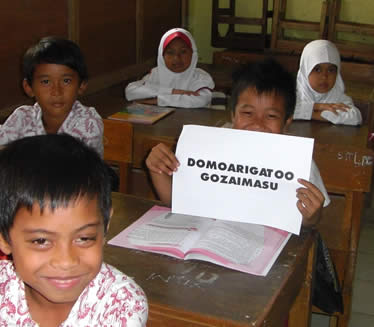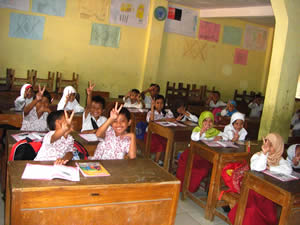 iSHONAN K.K.
President Ema Hara
For more information: info@ishonan.com
Tomoharu Taki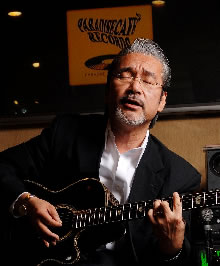 Mr Taki was born in Oita Prefecture in 1955
Mr Taki has been performing since 1977, when he took the Gold Prize at the amateur cultural broadcast competition. He has released several albums and now performs regularly at the
Paradise Cafe
in Yokohama
Momoko Ishida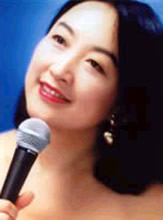 【PROFILE】
Momoko Ishida is a singer songwriter who has performed in 23 countries around the world. Her latest hit single is "The Miracle of Love."
Moonshots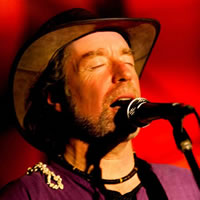 The Moonshots started with Andy Atkins and Steve Myers playing private parties and wedding receptions in Sept. of 1999.
With the addition of percussion, drums and bass they went on to play at live houses like The Crocodile and The Lantern in Shibuya, Salsa Cabana in Yotsuya, and What The Dickens in Ebisu.
They released their first album, Ten Year Testimonial, earlier this year. Moonshots music is best described as FEEL GOOD MUSIC and includes both originals and covers that span the rock, blues, folk, country and roots genres.
Moonshots HP
Gospel Shonan

Gospel Shonan is a group that spans all ages and professions that gets together at the Yamaha Music School in Fujisawa to enjoy gospel music.
Gospel Shonan HP
Mushu Takeuchi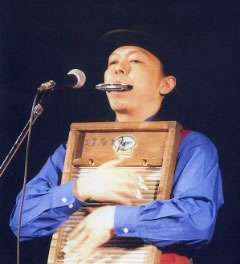 Muchu is a vaudevillian who specializes in harmonica and tap. In addition to performing for the audience, Mushu will also emcee the concert.
Mushu Takeuchi HP
Street Performer Chack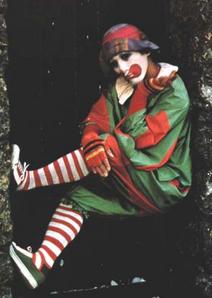 Chack is a globe-trotting performer who is from the Shonan area but spends much of the year in Europe. We're very fortunate that Chack will be in town to join us again this year!
Juggler KAZUHO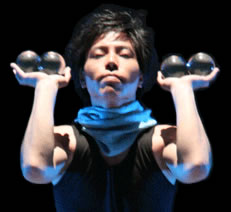 After falling in love with juggling at an early age, KAZUHO went to Spain to master juggling and street performance. Please visit his homepage to enjoy videos of his performances.
juggler KAZUHO HP
Tickets!
To purchase tickets, please wire the money to the account shown on the right. We'll have the tickets waiting for you at the door under the same name as the account from which you transfer the money. You may also stop by our office- we're a 2 minute walk from Fujisawa Station South Exit. Here's a
MAP
.
Yokohama Bank
Kugenuma Branch (No.613)
1269774 (normal)
iSHONAN Charity Concert Committee
(iSHONANチャリティーコンサート実行委員会)
2011年のスポンサー
2011 iSHONANチャリティーコンサート協賛店