Apr 15 (Th)
Charge: 無料
Open: 19:00


Goeigo 英会話
1) Always 100% Free
Goeigo Eikaiwa is a free english conversation class. We can offer this service because the buildings are donated and the staff are all volounteers.
2) Conversation Based
60-90 minute lessons every week focused on conversation- learning to speak real English with real English Speakers.
3) Native Speakers
Our teachers are fluent in both English and Japanese. Most are from America or other english speaking countries.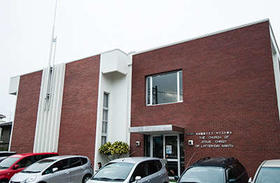 Church of Latter Day Saints
2-27-7 Shonandai Fujisawa
0466-43-4236
Reminder Mail Service